Dresden Holden Wellness is Santa Barbara's center for acupuncture, fertility acupuncture, microneedling + growth factor facial treatments, acupuncture for hormone balancing and orthopedic acupuncture.
A unique acupuncture experience that weaves together traditional medicine and contemporary innovation to support optimal health.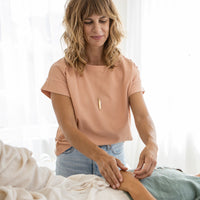 meet dresden...
Dresden Holden is a Santa Barbara based licensed acupuncturist and master herbalist. Her broad and unique style offers a spectrum of support, ranging from acupuncture, to cupping, to energy work and more. She is dedicated to finding the most supportive modality for each patient. Informed from her studies and work as a healer is *Dresden Body + Wellness,* a highly curated line of luxury herbal skincare products.
learn more
acupuncture for fertility
Through the combination of eastern medicine with western science, fertility acupuncture has been shown to help balance hormones, reduce stress, increase circulation to the reproductive organs, support implantation, and balance the immune system. Using acupuncture, herbs, infrared and moxa to maximize each treatment.
Having the support of a fertility acupuncturist can help you understand your cycle and fertility signs, address fertility questions and concerns, read and understand lab-work results, and guide you toward at-home practices that will best support your journey. 
Book a session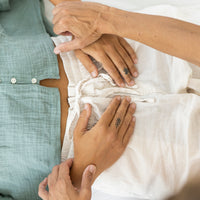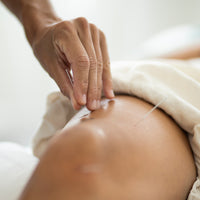 orthopedic acupuncture
Orthopedic and sports medicine acupuncture is great for chronic or acute pain, sports injury, soft tissue injury, postural imbalances as well as surgery prep and recovery. I use a blend of motor and trigger point release techniques with traditional Asian medicine meridian theory to achieve balance and relief. 
book a session
microneedling + cosmetic acupuncture
All natural facial rejuvenation treatments like holistic microneedling with stems cells and growth factors and facial rejuvenation acupuncture bolster skin health, promote collagen production and increase muscle tone all while preserving and repairing the skin barrier.
This photo was taken after four facial rejuvenation acupuncture treatments that include intradermal needles to increase collagen, acupuncture needles to stimulate tone and red LED light therapy to further increase collagen and promote cell turnover. This patient also had a series of three microneedling treatments earlier in the year.
book a session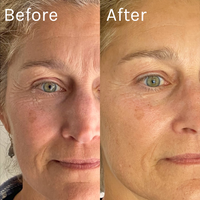 RATED 5 STARS ON GOOGLE
Wow, where do I start! Dresden is a multifaceted, compassionate and knowledgeable healer and I am so grateful for how she has contributed to my health! I work as a nurse in a hospital where it is important for my immunity, energy and stress levels to stay balanced, especially during a pandemic. I had a virtual herbal consultation with Dresden and her recommendations and herbal blends have kept me healthy, energized and vital as I work multiple 12 hours shifts per week. I highly recommend all hospitals workers to schedule a virtual consultation with her. She even dropped the herbs off on my doorstep. I have also received acupuncture, gua sha facial treatments and received a Nine Star Ki reading from Dresden. All were wonderful, relaxing and deeply healing. Dresden is a gift to Santa Barbara and the healing community.

K. H.
I highly recommend working with Dresden. She is personable, intuitive and knowledgable as a healer. She has a solid understanding of acupuncture, herbal medicine and Chinese medicine philosophy for the holistic body. I enjoyed our consultation because she looked at how everything within my body is connected and not separate and that helped me a lot.

M. A.
I can't recommend Dresden Holden Acupuncture enough! During a trip to CA that required a ton of driving, I felt horrible pain in my low back (left over from an old injury) and shoulders. After my acupuncture session, not only was my pain gone, but the anxiety that had accompanied me on my trip was eased. Dresden recommended some great stretches and tips that helped keep me pain-free and a chinese herbal formula for my anxiety and sleep issues. Her warm presence and on-point intuition is reason enough to seek her out! I will definitely be back if I find myself in Santa Barbara again... thank you for saving my trip, Dresden!

J. K.